At ADC Automation is our strong suit. This coupled with a vast knowledge of mechanical and chemical engineering helps incorporate jobs more efficiently and lower cost to the customer.
Our knowledge in the combustion and processing industries has led us to develop multiple algorithms for key process control points. A majority of these algorithms utilize computer buss connections tied in with the standard milliamp signals for complete and reliable process measurement and diagnostics that make trouble shooting much easier as the algorithms are self-diagnosed. This type of control has been developed and implemented by the automotive industry.  As control schemes become more complex, self-diagnosis aids maintenance with quick diagnosis for shorter down time and longer operational time.
The control schemes developed by ADC are only as good as the hardware measuring the desired control process. We design and implement all hardware to provide true and accurate signals to the control system that provides the signals to the algorithms. Special knowledge is required to properly implement buss configurations as well as the safety aspect using this type of control scheme, which includes proper wiring and instrument location. We find that most problems are from improper installation and implementation of the desired control point.
Our main background is in the power and combustion industry. We have 20 + years in the industry. We have developed and implemented controls for these types of processes. Unlike regular factory processes, the combustion industry requires laws and regulations that must be followed. We have developed multiple combustion control systems (CCS) and Burner Management Systems (BMS). The systems developed by our senior combustion engineer conform with the National Fire Protection Agency (NFPA), specifically rule 85. Our combustion engineer has implemented projects for multiple combustion systems. These systems have been implemented in the power, petrochemical, district heating, and process manufacturing industries.
We also specialize in the design and construction of electrical control panels. The panels are constructed using standard wire color codes. Our panels are first designed using CAD software. We then approve them for building install. This gives as build's to the customer this aids in the install of the control system.
Here are some of the programming and interfaces we have extreme knowledge in.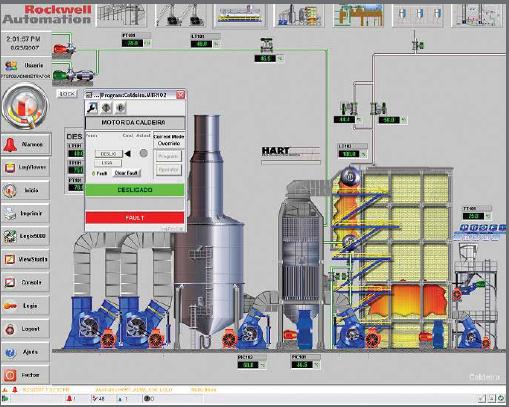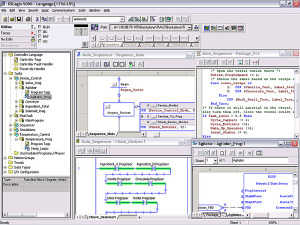 Below are some of the software and hardware we are familiar with:
Allen Bradley (PLC, SLC, PAC, Factory Talk)
Siemens (PCS7, PLC, WINCC)
Wonderware (Archestra)
Honeywell (DCS)
Rugged (PLC)
Automation Direct (PLC, PAC, CLICK, Do More)
AutoCad Electrical
Buss Connections (Profibus, Modbus, Field Buss, ControlNet, EterNet/IP